What are you giving this Christmas?
Posted Tuesday, December 17th, 2019 at 10:25 AM by Andy Tucker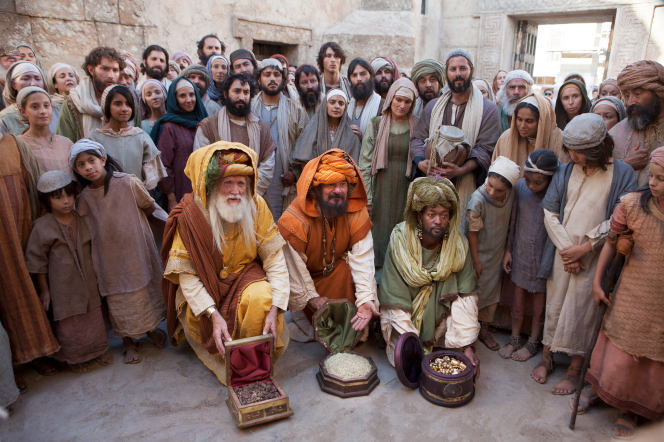 ---
December, more than any other month on the calendar, is a time when people think about giving.
Jesus' whole life was characterized by giving.
I would be willing to bet that most people would credit this back to the magi, "wise men from the east" found in chapter two of Matthew's Gospel, who brought gifts of gold, frankincense, and myrrh to Jesus (never mind that he could have been up to two years old by then). The REAL gift given at the initiation of Christmas was given by God and it was His Son—foretold by the prophets (Isaiah 7:14; Micah 5:2, 2 Samuel 7:12-13, etc.), proclaimed by the angels (Matthew 1:20-21; Luke 1:26-38, 2:8-15), and reiterated by Jesus and the apostles (John 3:16-17; Romans 8:3; 1 John 4:14).
The giving didn't stop there, either—not by a long shot! Jesus' whole life was characterized by giving. In chapter two of Philippians, the Apostle Paul describes how 1.) Jesus had equality with God (because He IS God), but gave it up to take on a human body, 2.) Jesus was proclaimed to be King (because He IS the King), but gave it up to be a servant, 3.) Jesus was God and King and deserved worship and coronation, but gave it up to die on a cross. And, all along the way he was teaching us how we are supposed to live (and give), both in word and example. There is absolutely no greater gift that has been given in human history.
So, as we come to the end of one year and the beginning of another, I pray that you will join me in heeding the exhortation of the writer of Hebrews, who urges us to "consider Jesus" (3:1) and to run the race of life "looking unto Jesus" (12:1-2) and, as we do, that we would be inspired by His willingness to give to the utmost, even to those who were His enemies (see Romans 5:10-11). I don't know about you, but I'm willing to confess that God has a lot of work to do in me yet in regards to being a giving person. I'm praying that He will use this Christmas season and pending new year to begin to expand my (and our) desire to give of my (our) time, talents, and treasure!
To the praise of His glorious grace,
Andy Tucker